Summer's in full swing in Devon in July, so let's get out and about and have some fun! As well as beautiful beaches, surfing, sandcastles and watersports, there are so many new experiences to try. Why not spend a day at Plymouth's The Box (free admission) or perhaps go hot air ballooning over Tiverton Castle?
Adventure parks, flumes, rides, music and literary festivals, hikes on Dartmoor and a whisky tasting experience are all vying for your attention! End the day at a waterfront pub or restaurant enjoying local bands and the best food, ale and wine.
Nowhere does summer fun better than Devon, so dive in and make plans to visit!
1
Float away!
How about a hot air balloon ride above the rolling Devon countryside? Climb aboard for an adventure at sunrise or sunset on an unforgettable trip. The ride includes a glass of champagne to sip as you float above the miniature farms and picturesque villages. There's an option to book a souvenir photo – a great way to remember your visit to Devon in July!
2
Discover what's in The Box
Just a five minute walk from the city centre shops, The Box is one of Plymouth's most unusual interactive attractions and it's great for a rainy day. This arts and heritage museum is packed with fun exhibits, digital displays, films, treasures, a periscope room and a Puffersphere!
Geared to fascinate kids as well as grown-ups, this free museum tells the story of Plymouth with a Mammoth Gallery, Mini Beasts, a superb display of ship's figureheads and the sailing of the Mayflower. It captures the maritime past with tall tales, romantic legends and historic voyages by Sir Francis Drake, Charles Darwin, Captain Cook and Robert Scott all commencing in Plymouth.
3
Tour and taste
Another great things to do for adults is a visit to Devon's one and only whisky distillery. Located in the Old Town Hall in Bovey Tracey, the Dartmoor Whisky Tasting Experience is open every Saturday from 1-2pm. Learn how single malt whisky is made and how to do a proper tasting. Led by owner and founder Greg and his team, the tour includes a 30-minute video about the still and why Dartmoor adds to the flavour of the final spirit. The experience is £15 and includes three samples and there's a £5 voucher off any purchase.
4
Ride, splash and dive!
There's a little bit of everything at award-winning Crealy Adventure Park. It has over 60 rides for all ages along with the Maximus rollercoaster, the Flying Machine, log flume and go-karts for older visitors. On a hot day there's a splash park so bring a towel and sandals and jump in and cool off!
5
Get down on the farm
Woolsery Agricultural Show takes place on the last Monday in July and provides an affordable family day out. Some of the most popular events are the dog show, livestock classes, horticulture and flower arranging tent, crafts and where else will you see fancy dress on horseback and a parade of vintage farm machinery as the grand finale at the end of the afternoon.
Good food is guaranteed with stalls, food trucks and more serving the best and tastiest Devon cuisine. There are shire horses on display, a grand parade of the award-winning sheep, cattle, horses and plenty of action in the Main Ring.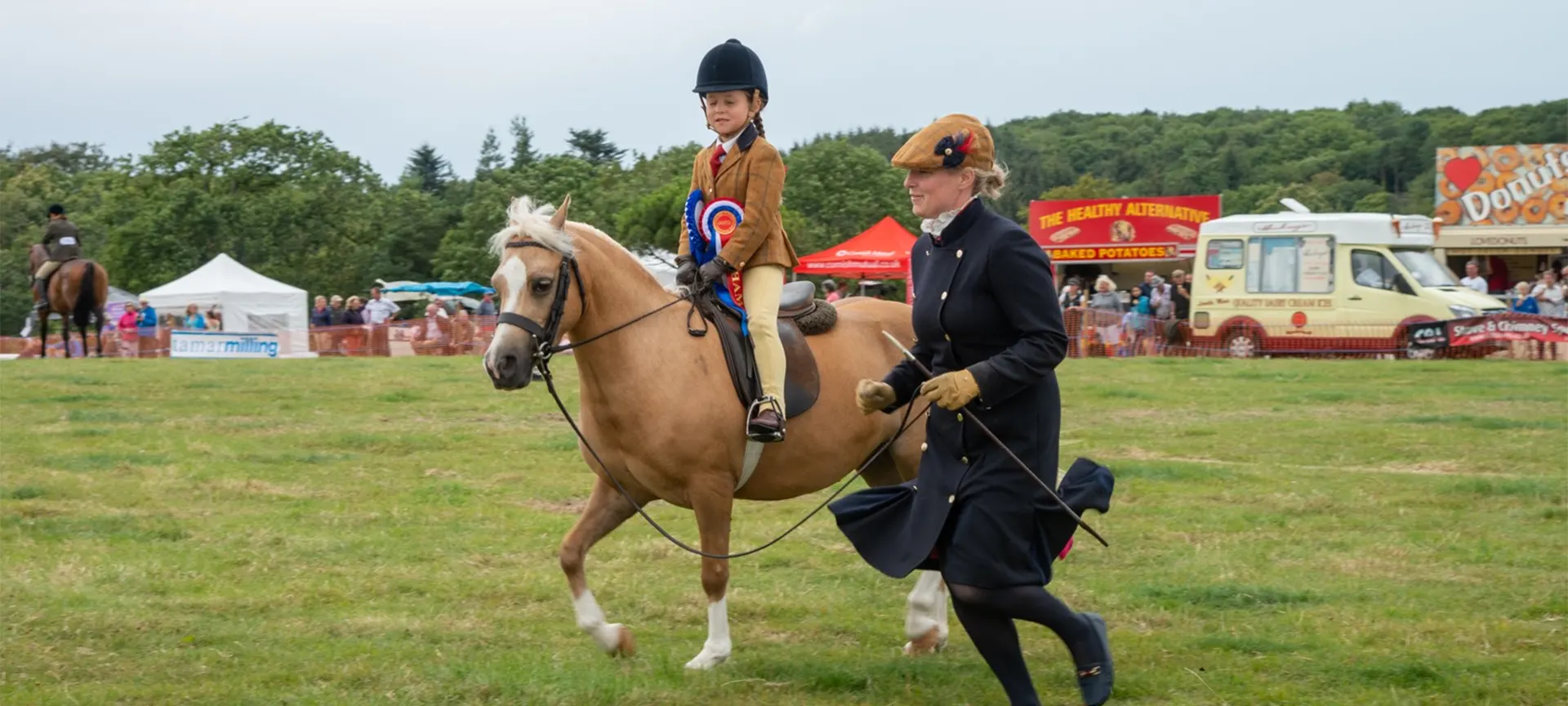 6
Hike on Dartmoor
With one of England's top national parks on the doorstep, why not plan a day in Dartmoor National Park. Strap on your boots and get out in some of the UK's wildest landscapes with craggy granite tors, wild ponies, birds of prey and a host of wildlife.
Hike around the 350m Gutter Tor (four miles) on an easy-moderate hike with fine views of Sheepstor, enjoy a circular 4.4 mile hike around Burrator Reservoir or ascend Great Staple Tor with its rock towers and don't miss Langstone Moor stone circle.
7
Tune up!
A week of music is a real treat at the at Budleigh Music Festival the second week in July. Tickets are available for lunchtime concerts in St Peter's Church with all manner of orchestral instruments being played from percussion and harp to sax and bassoon. If you're staying nearby, enjoy outstanding evening concerts featuring musicians that have debuted at The Proms. From chamber music to string quartet, the festival is a feast for discerning music lovers.
8
Make waves!
Waves Leisure Pool at Torquay's Riviera International Centre is a swimming pool, with wave pool, flume and splash area providing a safe environment for kids to enjoy some wet and wild fun. The waves kick off every 30 minutes accompanied by many shrieks of excitement. If you can drag the kids out, there's a nice cafe with a Dip and Dine Deal and soft play so you'll really get your money's worth!
9
Spend a day of culture at Dartington Hall
A visit to Dartington Hall is always an incredible experience. Surrounding the Grade I listed mediaeval Great Hall, the 1200-acre formal gardens and grounds are well worth a stroll.
This noteworthy setting is home to the Dartington Arts School and International Summer School as well as hosting the renowned "Way With Words" Festival for five days in mid-July. Lectures and presentation fill the event with household names from comedians, actors and writers to politicians, novelists and journalists. It promises to be an educational eye-opener.
10
Get folksy
The last weekend in July is the start of the week-long annual Sidmouth Folk Festival, celebrating its 68th year in 2022. It takes over the seafront with dancing, singing, playing, family fun, workshops and headline shows as well as the tastiest street food and drinks. You can't miss it!