September is back to school for youngsters so it's a great time to visit Cornwall without the crowds. We've got 10 things to do in Cornwall in September that are all about the great outdoors. Autumnal colour adds new delight to activities such as country walks.
It's harvest time in Cornwall and the bountiful harvest of land and sea finds its way into restaurants, cafes and festivals throughout September.
September is the last chance to do some off-the-wall activities. Get lost in the Great Cornish Pasty Maze, or how about watching the great Hay Bale Push in Crantock? Arts, drama and music abound at Looe Live, September St Ives Arts and Redruth Mining and Pasty Festival. We also have heaps of outdoor things to do in Cornwall in September. We'll show you where you can hand-feed penguins, go fly-fishing, play FootballGolf and be an outdoor art critic!
Will you find your way out of the Great Cornish Maize Maze?
Located in southeast Cornwall, the A-maize-ing Cornish Maize Maze hosts a whole bunch of activities at Smeaton Farm, Saltash. Of course, this 450-acre working farm focuses on its famous summer Cornish Maze which is guaranteed to have your head spinning. They also offer special Torchlight Maze Nights on Saturdays in September from 7pm to 11pm. BYO torch and get completely lost!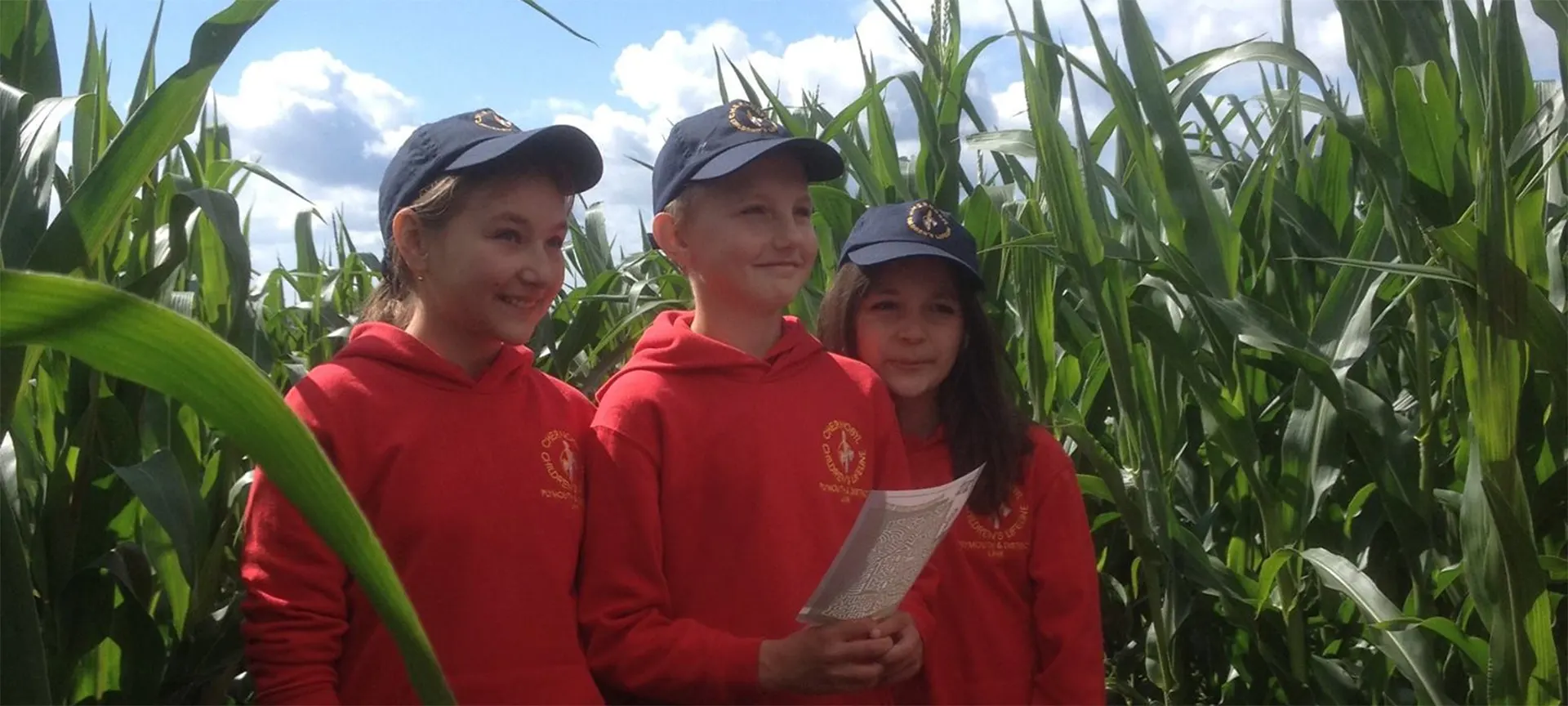 Watch the Crantock Hay Push!
Crantock near Newquay has its own moment of madness on the second Friday in September when it hosts a Hay Bale Push. You've got to be a farmer, athlete, bonkers or a fun lover to appreciate this futile event as teams of four push a giant 420-pound straw bale along a street course between two pubs. Now in its 21st year, this event raises a chunk of money for charity so roll up your sleeves and get ready to cheer on the teams of thirsty bale pushers.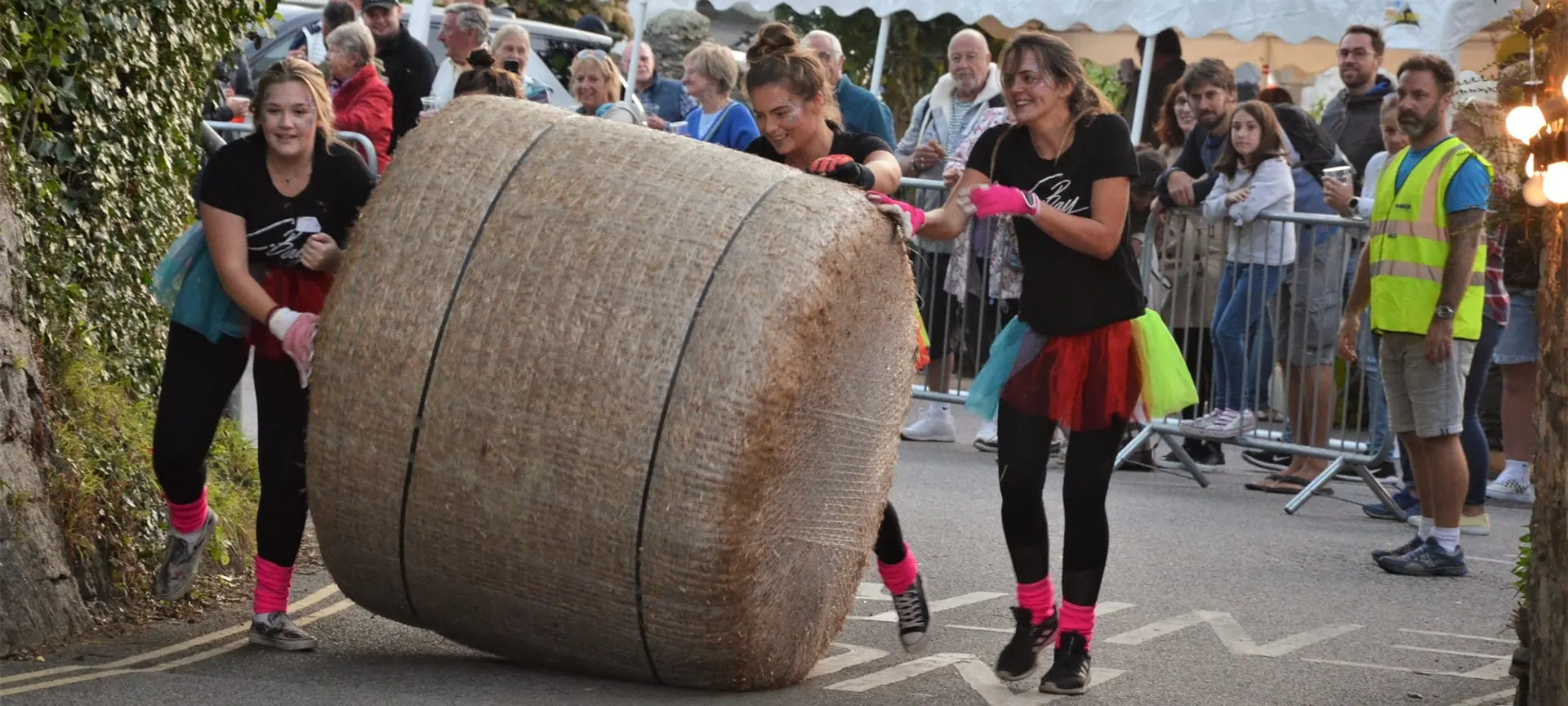 Tuck in at the Redruth Mining and Pasty Festival
Redruth celebrates its UNESCO World Heritage Mining Heritage in style with the Redruth Mining and Pasty Festival on the second Saturday in September. It combines the best of the town's history and haute cuisine with plenty of activities and live music to keep things moving along nicely.
Free to attend, the town centre is taken over with eager bakers keen to watch or help in the mixing of the pasty ingredients to make a gi-normous Redruth Pasty. After baking, it's returned to the Miner's Statue in Fore Street and served to attendees free of charge. Local mining history is commemorated with a series of events providing a great day out.
Join the fun at St Ives September Arts Festival
St Ives has a full two weeks of events to celebrate as part of the St Ives September Festival held in…ummm… September I guess! It starts on the second Saturday of the month and locals and visitors are entertained with live music performances by national bands, singers and musicians.
St Ives Theatre hosts the festival's opening night followed by music and theatrical performances. Forty local artists take part in the Open Studios event and there's poetry readings, workshops, walks, talks, films, comedy nights, exhibitions and everything that goes into making a top arts and music festival.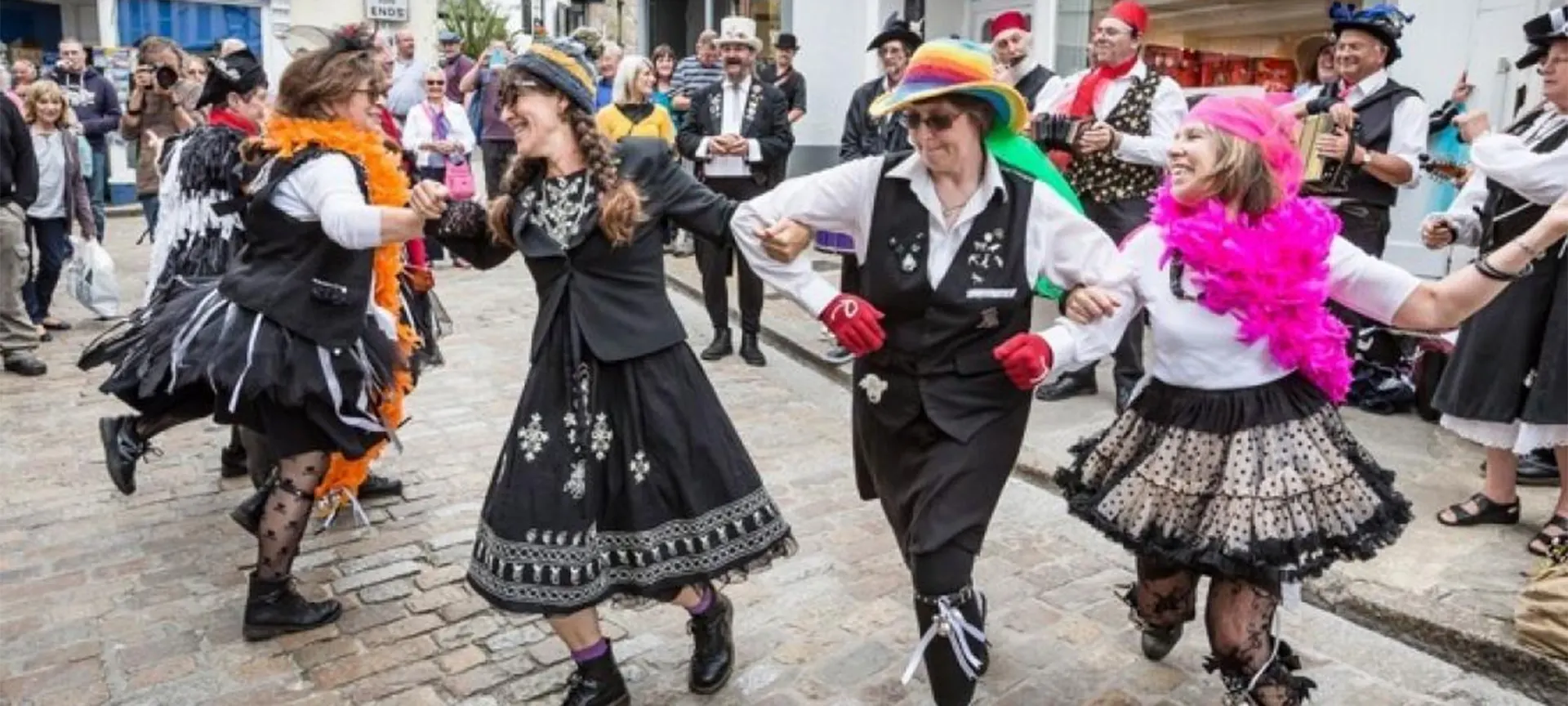 Tune up for Looe Live!
Music lovers should head down to southeast Cornwall for Looe Live which magnificently celebrates music, arts and the community. The bustling town is taken over on the third weekend in September with headline artists performing on the beach, Buller Quay and the Festival Arena. There are over 100 pop-up performances all over town, and not all require tickets.
There's also plenty of food, drink and family entertainment. What more do you need to persuade you to visit Cornwall in September?
Catch a mackerel… or maybe a shark!
September is still a good month for fishing charters. There are plenty of companies in Cornwall that offer two-hour mackerel fishing trips with rods, bait and line included for around £20. It's one of those things to do in September that's fun for families and groups all ages, whether you're staying in Looe, Padstow, Newquay or another harbour community. Those that don't want to fish can enjoy a scenic coastal cruise and spot birds, dolphins and marine life.
What's not to like? Take home your catch of mackerel and cook them on the barbecue. Look out for other exciting trips including Shark and Reef Fishing!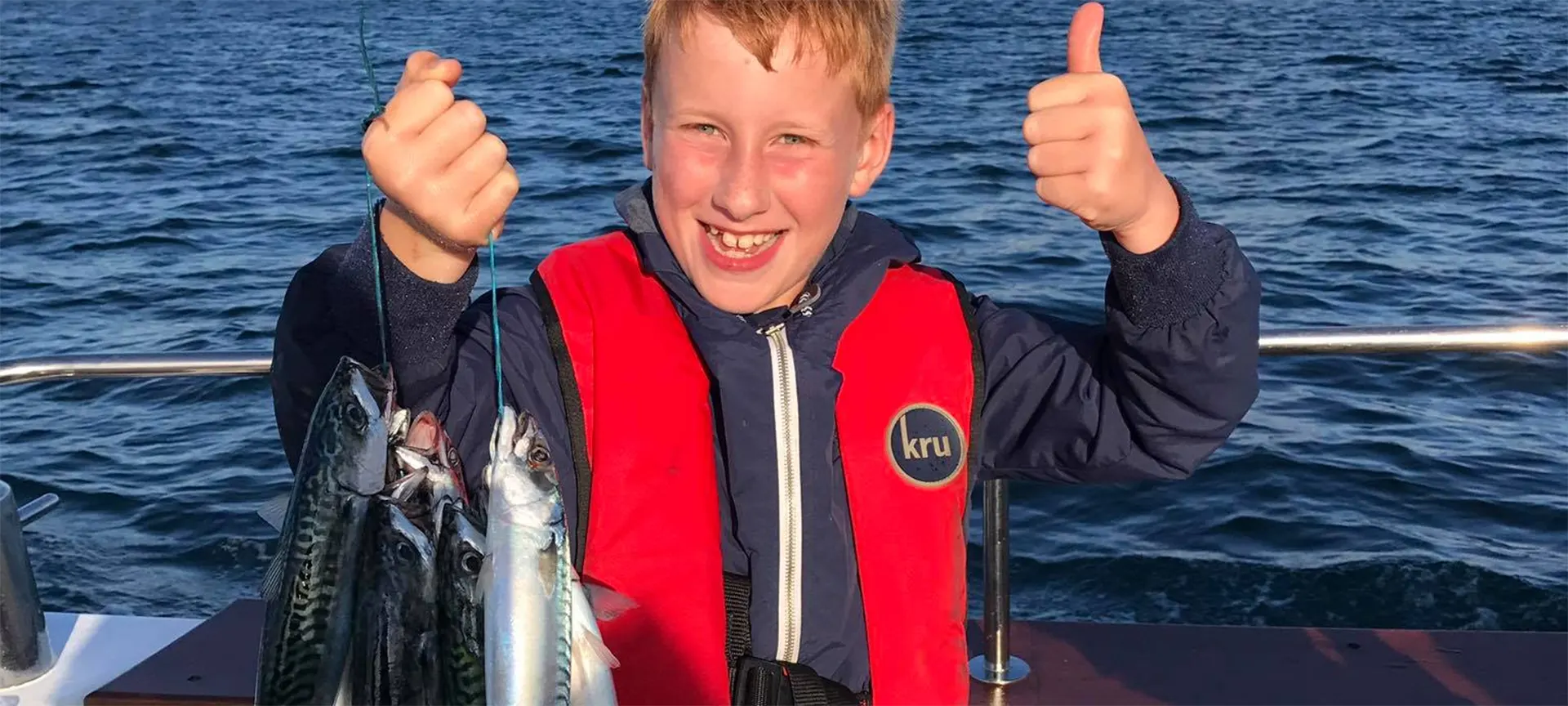 P..p..p..pick up a penguin at Newquay Zoo
Well not quite, but you can see these cute black and white creatures in their special habitat at Newquay Zoo. Sign up for the Penguin Experience and you get the chance to step inside the enclosure and feed fish to the colony of Humboldt penguins. You'll learn lots more interesting facts about these cold-weather friends from the keeper. It makes a great surprise treat for anyone over the age of eight and lasts about 20 minutes.
Free zoo admission is included in the voucher cost. You can also see Humboldt penguins at the Cornish Seal Sanctuary where they are protected as an endangered species.
Enjoy autumnal walks at Pinetum Gardens
September sees the first signs of autumn tingeing the trees with gold, red and orange. One of the best places to enjoy a walk through the vibrant woodland is at Pinetum Gardens in Holmbush. The family has planted and nurtured the 30 acre garden for over 40 years and it now has one of the largest plant collections in Cornwall.
The Woodland Garden, three-acre Winter Garden and the Arboretum are at their most colourful in late September. After a bracing walk, head into the Garden Kitchen Cafe for a bowl of soup or a tasty Cornish cream tea.
Kick off with football golf
How about a round of golf with a difference? Visit the Cornwall Football Golf Park in St Austell and prepare for a sporting challenge. The rules are the same as golf but the ball is a little larger – football size in fact, and so are the holes. It takes two to three hours to kick the ball around the courses, navigating challenges, hurdles, trees and water hazards along the way.
There are two challenging courses and this fun "sport" is suitable for anyone old enough to kick a ball. It's open seven days an week and the 19th hole has picnic tables and shop. No need to book a tee time – just turn up and kick off!
Explore Tremenheere Sculpture Gardens
Gardens may have less blooms as summer gives way to autumn but the Tremenheere Sculpture Gardens near Penzance still have plenty of things to see and do. Open daily from 10:30am, the gardens are in a beautiful wooded setting with streams and large scale exotic plantings as well as native trees with their changing foliage.
Among the natural landscaping, look out for large-scale contemporary artworks by internationally renowned artists such as James Turrell, David Nash and Richard Long. It always provides a talking point, whether you appreciate art or not!