The twin villages of Kingsand and Cawsand are on the Rame Peninsula in southeast Cornwall. Steeped in history, the whitewashed fishermen's cottages hide a colourful smuggling past with evidence of old tunnels and fish cellars along the shore. The South West Coast Path runs through the villages providing traffic-free walks with stunning views across Plymouth Sound and out to the Eddystone Lighthouse.
Amble along the traffic-free streets lined with cottages, bakeries, pubs, cafes and independent businesses. They remain in a laid-back timewarp, untouched by 21st century bustle. The Clock Tower and Institute are local landmarks in Kingsand dating back to the coronation of George V in 1910. Cawsand has a Grade II listed church.
There's a passenger ferry from Cawsand to Plymouth Barbican in the summer which cuts down the lengthy journey by road via the Tamar Bridge.
Here are our five worthwhile reasons to visit Kingsand and Cawsand…
5 worthwhile reasons to visit Kingsand & Cawsand
There are plenty of ways to integrate into village life when you visit Kingsand and Cawsand…
Mount Edgcumbe Country Park
The villages of Kingsand and Cawsand fall within the 885-acre Mount Edgcumbe Country Park which is free to visit. Now jointly managed by Cornwall Council and Plymouth City Council, the park includes a Grade II listed country house, former home of the Edgcumbe family.
The surrounding park has many outbuildings, formal gardens, a deer park, beach and miles of coastal paths. The Orangery is a lovely tea room overlooking the Italian Garden.
Kingsand & Cawsand's beaches
Kingsand and Cawsand have three small beaches made up of sand and shingle with boats drawn up at low tide. As well as fishing, traditional gig racing takes place in the calm bay waters. The sheltered beaches have plenty of rock pools for kids to explore.
Amazing coastal walks
The South West Coast Path runs through the two villages and around Rame Head. It's part of the UK's longest national trail, extending around the coast for 630 miles. Don't feel you have to complete it during your visit! Head south around Rame Head to Whitsand Bay, or head north to Mount Edgcumbe and Cremyll.
A sense of history
The Rame Peninsula was the site of an Iron Age promontory fort. The headland, known as Rame Head, is topped by the shell of a ruined chapel which stands out prominently and can be seen for miles.
It is an important landmark for sailors and fishermen entering and leaving Plymouth Sound. Dedicated to St Michael, the chapel was first licensed for Mass in 1397. It stands on the site of an even earlier Celtic hermitage which was probably part of Tavistock Abbey.
A ferry ride from Plymouth city centre!
By road, using the Tamar Bridge, the journey from Kingsand and Cawsand to Plymouth takes over an hour. However, the Cawsand Ferry, run during the summer by Plymouth Boat Trips, carries passengers across to Plymouth's historic Barbican, in around 30 minutes.
It offers spectacular scenery including naval vessels in Plymouth dockyard. See the Mayflower Steps, Plymouth Gin Distillery and the National Marine Aquarium and dine at a waterfront cafe on The Hoe. Drake Circus shopping centre in Plymouth is 10 minutes' walk away.
5 fun facts about Kingsand & Cawsand
Guess you never knew these facts about Kingsand and Cawsand…
Are the villages in Devon or Cornwall?
Good question. Kingsand and Cawsand are both on the west side of the Tamar River, which has marked the border between the counties since 1844.
However, previously Kingsand was on part of the peninsula that was in Devon while 100 yards away, Cawsand was in Cornwall. There's an interesting old border sign displayed on the Devon Corn house.
What wildlife might you see in the area?
Wild Dartmoor ponies graze the land on Rame Head and keep the grass short, along with deer, sheep and free-roaming cattle. The area is also a Site of Special Scientific Interest (SSSI) with rare and endangered plants including early meadow-grass and slender bird's-foot-trefoil.
Anyone famous living in the villages?
Tabitha Ransome once lived in Kingsand. Her father was the author Arthur Ransome of Swallows and Amazons fame. Between 1801 and 1803, Admiral Horatio Nelson stayed in Cawsand with his mistress, Lady Emma Hamilton.
How old is the Cremyll Ferry?
The Cremyll Ferry has been in operation since 1204AD. It was a major crossing point between Plymouth and southeast Cornwall in mediaeval times. The ferry carries passengers from Cremyll (two miles north of Kingsand) to Admirals Hard in Stonehouse which is about a mile from Plymouth City Centre.
Is Picklecombe Fort still a military institution?
Two miles along the coast from Kingsand, Fort Picklecombe was a coastal fort built in 1864 to defend the naval base at Devonport. It has since been converted into luxury flats with its own marina and unparalleled sea views.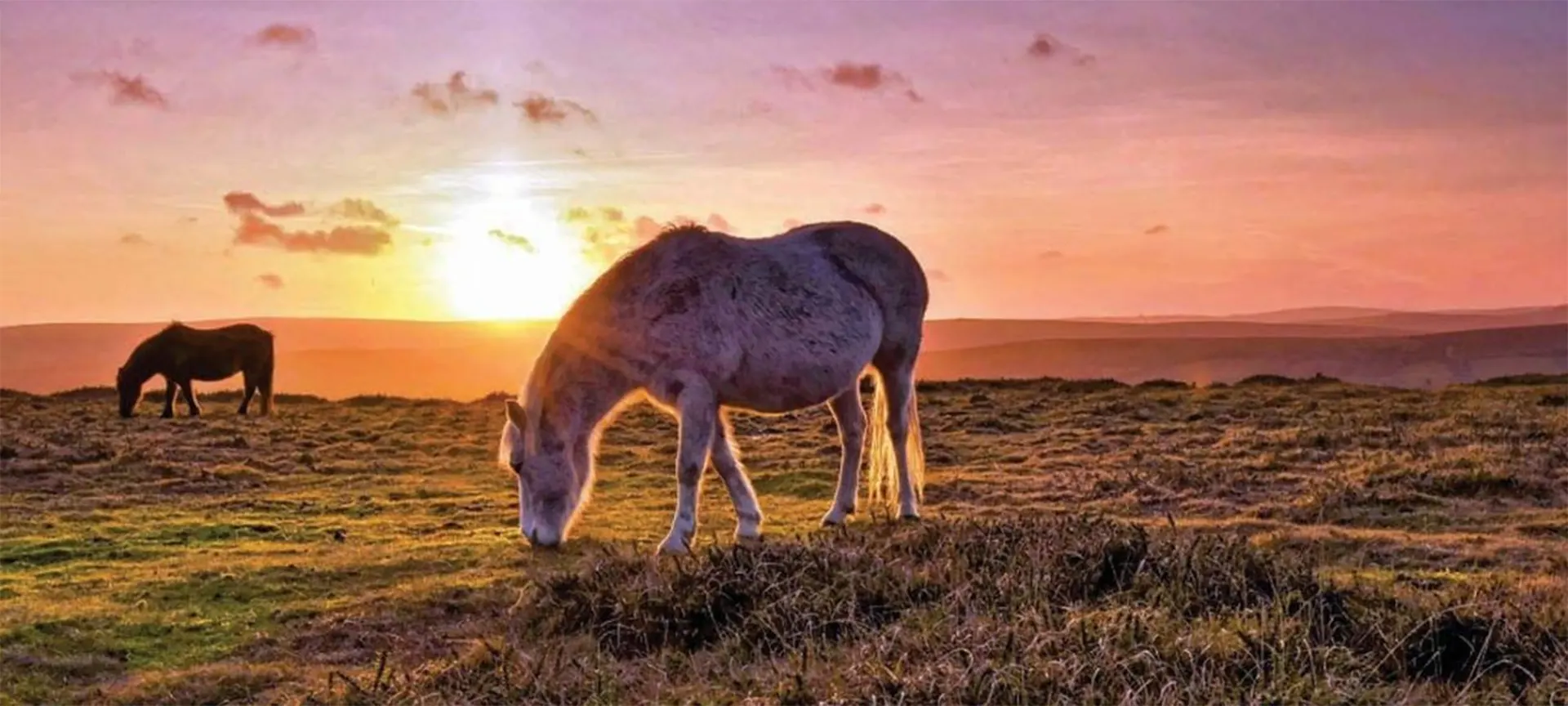 5 places to sip and sup in Kingsand & Cawsand
Gourmands will find plenty of outstanding places to eat in Kingsand and Cawsand, such as…
The Devonport Inn, Kingsand
Voted by Conde Nast as one of the top 15 country pubs in the UK, the Devonport Inn on The Cleave is in a prime location overlooking the beach and Kingsand Bay to anchored yachts and naval vessels in Plymouth Sound.
Sit outside sipping a pint of Cornish ale or a glass of chilled wine and browse the menu of mainly gluten-free items. Specialities by the French chef include local lobster, potted crab, moules marinieres and River Exe oysters.
The Orangery, Mount Edgcumbe
The Victorian glazed Orangery Garden Cafe at Mount Edgcumbe Country Park serves coffee, light lunches and decadent afternoon teas on a tiered stand. It's in a glorious location overlooking the walled Italian Garden with its water fountains and flower beds. It also doubles up as an exclusive wedding venue, to give you an idea of how special it is.
The Old Bakery, Cawsand
Open Monday to Saturday, the Old Bakery in Cawsand is a sourdough bakehouse, producing its own bread and artisan pizzas to take away. They also serve a full English breakfast, French sourdough toast and other choices at a limited number of cosy tables.
Their pastries are to-die-for! Try the Cinnamon Snails and Kouign Amann, warm croissants and Black Cherry and custard Danish. They sell out fast!
The Rising Sun, Kingsand
This traditional Cornish pub was once the Customs and Excise House in Kingsand. It's now a cosy inn with wood-panelled walls hung with old photos and prints of the village pre-tourism.
It serves a variety of CAMRA approved real ales and authentic ciders such as Sharps' Atlantic cask ale and Dartmoor Jail Ale. They also serve good food and have live music on weekends.
The Bay Bar and Restaurant, Cawsand
For a special meal or celebration, The Bay is right on the waterfront and offers fine dining with seaside charm. Typical menus include Streamed Cornish Mussels with Wine and Parsley Cream Sauce, steaks, catch of the day and mouthwatering Pan Roasted Chicken with Lyonnaise Potatoes and Madeira Jus.